Call Center
What is a Call Center?
A call center is usually the first point of contact for customers to reach out to an organization. It mainly comprises of the call center agents which cater to all inbound and outbound calls and take them to their desired resolution.
Types of Call Center Software
Inbound Call center
Businesses which get comparatively more number of incoming customer queries or requests needs an inbound call center. One of the most important requirements of a good inbound call center software are robust and dynamic routing algorithms. An interactive voice response (IVR) system coupled with an automatic call distributor ensures that the calls are being routed to the right call center agent in the first place itself.
Outbound Call Center
When the ratio of outbound/outgoing calls is substantially more than the incoming/inbound calls, then it calls for an outbound call center software. The true testament of a good call center is the one which offers features such as call center dialer – predictive, preview, progressive; and, voice blaster etc. along with other supplementing outbound calling capabilities.
Blended Call center
When both the inbound and outbound capabilities are combined together, we get a blended call center call solution. Here, the duties of a call center agent is to handle both inbound as well as outbound calls. This requires a call center solution provider which can offer a complete call center suite powered by the best in business inbound and outbound calling mechanism in place an a single user able to handle both the operations.
When Do You Need a Call Center Software?
A call center software is an investment, not just in terms of money but the time and effort of the workforce required to make it a success. So, before taking this step, you need to establish if you even need a call center solution.If you answer yes to any of the questions below, then you should go ahead with a call center software.
Do your customers prefer the age-old method of calling over other channels?
Does your customer support require detailed answers?
Do your customers look for instant solution?
Is customer service your priority?
Making Customer Satisfaction Your Priority
Establishing the benefits of having a call center solution
Route Calls to the Most Suitable Agent
A call center software with intelligent routing algorithms redirects the call to the agent with the skills and knowledge to effectively address the customer's needs.
Resolve Query in First Connect
Once the customer is connected with the right department, half the job is done. Now, using CTI integration, the agents will get all the necessary information about the caller which will enable them to solve the customer queries faster and with satisfactory resolution.
Track Real-time Metrics to Improve Operations
Use historical data along with real-time monitoring to track all the relevant call center metrics which can further be utilized to develop useful and effective trainings for the workforce. Also, with all the data at their disposal, the decision makers can build the right call center strategies.
Moving Towards Digitization
Choosing The Deployment of Your Choice
Whether a business opts for an on-premise call center setup or goes for a cloud solution depends on the lifecycle of the organization. If the business is still in a nascent stage with cost being an important consideration then the obvious choice is a cloud call center software. Whereas, if the business is well established and aware of their needs, they might choose to go ahead with an on-premise solution. Either way, the bottomline is to go for a solution that fits your business needs.
On-premise Call Center Software
On-premise call center deployments are those where the businesses use hardware based PBXs/IP-PBX along with installing the automated call center software on their local site i.e. the servers are physically placed on the organization's site. All of this translates into the business having greater control of their call center and in case of a failover, also has High availability and redundancy measures installed in their premises. Moreover, opting for On premise call center setups means more investment, more control and Enterprise grade security.
Cloud Call Center Software
A cloud-hosted call center software is different from an on-premise setup as it eliminates the need for heavy infrastructure cost. Since the call center solution provider is accountable for the maintenance of the infrastructure and the business only needs to purchase the instance, it takes the load off the business. Additionally, with managed services provider you can access at par IT expertise even with a small IT team. As for the call center software pricing, lower your capital cost upfront by paying only for what you consume which inturn improves ROI and also makes it easy to scale as and when required.
Building a Future-ready Call Center
The world is going digital and that calls for the businesses to match their pace with the changing times and that means it's time to replace the legacy model with a more modern and futuristic call center software.Still not convinced? Here are some reasons to move away from the Legacy Call center model:
Its costly to own and maintain
Aging technology and poor support
Poor customer and agent experience
Slow growth and scalability option
Manage high interaction volumes with effective Call center/contact center queue management
Prioritize Your Queue: Based on the business requirement and the need of the hour, prioritize the queue. Eg., Customer support requests are connected and resolved first than inquiry.
Real-time Queue Management: Supervisor can monitor the queues and allocate or move around the agents in real-time in case of peak call volume without hampering the operations
Centralized Operations Management: Effectively manage your call center operations from a centralized location using dynamic routing algorithms.
This is not the End- Augmenting Old with New
Digitization is the present and future. But that does not mean you just dump the existing technology and tools that you have invested in. The best way forward is to augment your existing setup with the modern technology by building a call center solution on top of your PBX – which helps your business deliver an omnichannel customer experience.
---
Voice
Not all customers are tech-savvy and some even prefer to talk to a live agent than probably a bot. Moreover, for callers looking for instant gratification, voice as a channel is more effective than a passive one such as an email. Similarly, in case the query requires a detailed answer then also it is better to do it over a call.
Social Media
Tweets, writing on the Facebook wall, dropping a WhatsApp message,using Viber or LINE are all examples of social media platforms for the customers to reach out to the business. With social media being a significant part of our lives, its no surprise that its so popular when it comes to customer care. Additionally, it is a great way for the agents to answer a repeatedly asked question in one. Such as by commenting on a frequently asked question on Facebook.
Email
Agents can use this medium to help the customers with a step by step guide to a query and at the same time send them any other documents to further help the customer. Not just that, emails are a good source to keep the information for future reference and can practically work as a proof if needed to be used at a future date.
Live Chat
Provide the opportunity to the customers to chat with you using either web-chat or in-app chat for instant replies. With chatbots becoming increasingly popular, chatting has stepped up a notch as now a lot of the agent's workload can be reduced by integrating with a chatbot solution.
The Call Center Software of Choice
Give a boost to Workforce Productivity with the Right Contact Center Solution
---
Ameyo, a leading call center solution provider in Nigeria is helping businesses take their customer engagements to the next level. With state of the art technology, intelligent outbound and inbound capabilities it powers business growth. Do away with multiple vendor management with a one-stop solution for all your call center needs. At the same time ensure smooth customer experience in addition to reducing operational complexities for effortless management.
Key Features
Auto Dialer
Make outbound calling easy with an automated dialing system
Predictive Dialer
Be intelligent with you outbound process for better call connects
Preview Dialer
Get a glimpse into the prospect information before conversing with them
Interactive Voice Response (IVR)
Effectively route calls to the right department based on caller input
Automatic Call Distributor (ACD)
Be intelligent with inbound calls to connect them with the right agent for FCR
Click-to-Call
Simply click and dial the number for operational efficiency
Computer Telephony Integration (CTI)
Easy access to all the customer information for better conversion
Supervisor Monitoring
Tools such as call barging, snooping or whispering to allow the supervisor to monitor agent performance and call quality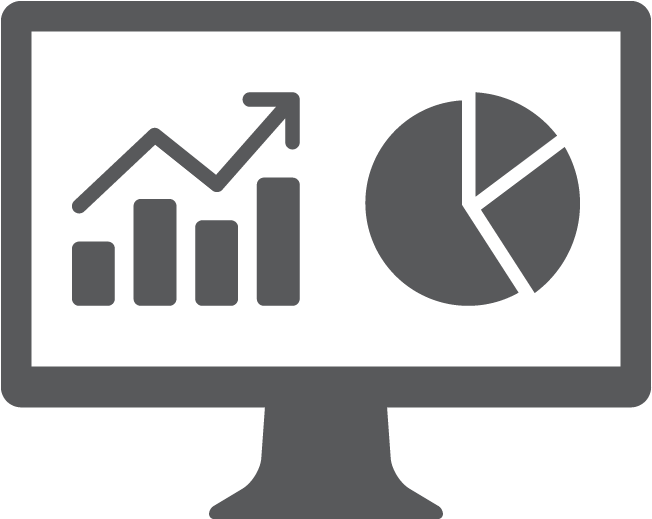 Reporting and Dashboards
Graphical and numerical representation of all the relevant call center metrics for faster decision making
Report scheduling
Extract as well as schedule reports to be sent to all the stakeholders
Agent Presence management
Know when your agents are on break, who are busy attending calls and their daily activity status
Voicelogger
Maintain record of all your inbound and outbound calls for quality and compliance requirements
Wallboard
Publish relevant metrics to encourage healthy competition and provide complete visibility

Call Monitoring
Supervisor can ensure high call quality by listening in on live calls and use that data for future improvements
Omnichannel Conversation
Connect with customers across multiple channels such as chat, email, call, Facebook, Twitter, Viber, WhatsApp
Automation Rules
Configure the routing and automation rules to enhance your call center operations and improve customer satisfaction
Unified Agent Desktop
360-degree view of the customer journey irrespective of where they come from
Synthesizer
Design your interaction workflow to meet your business requirements